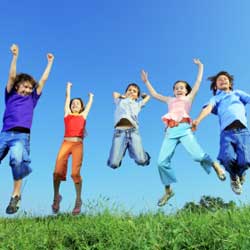 There are a variety of Recreational Programs offered at all of its facilities on a seasonal basis. These programs may be organized by the Township of Perth East or by a community volunteer organization. Please check the links below for information on recreational programs.
For information on specific types of programs, use the menu to the left.
The Township of Perth East is proud of the many high quality parks and recreation services within our community. To ensure that these continue to meet your needs, we are preparing a Parks and Recreation Services Master Plan that will guide the provision of programs and facilities into the future.
Hearing from our residents is very important to us! The feedback that we collect from the public, community organizations, facility users, and other partners will create a strong foundation for future planning. You are invited to help us create a vision and strategy to ensure that we continue to meet your needs over the years to come.
Public Input Session
Thursday, May 18, 2017
7:00 pm - 9:00 pm (drop in anytime)
PERC
Online Survey
Available until June 9, 2017 at the following link:
https://www.surveymonkey.com/r/pertheast
Submit written comments
To learn more about the project and how to get involved, please or contact Becky Westman (Manager, Perth East Recreation Complex) at 519-595-8375 or masterplan@pertheast.ca.