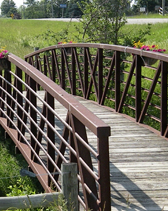 What is the Ontario Planning Act?
The Planning Act, R.S.O. 1990, c. P.13 establishes the rules for land use planning within the Province of Ontario and describes how land may be controlled.
This Act was passed to:
promote sustainable economic development in a healthy natural environment within provincial policy framework;
establish a land use planning system led by provincial policy; and
allow for the planning process to be fair by making it open, accessible and efficient.
The Citizens' Guide - The Planning Act by the Ministry of Municipal Affairs and Housing is a free resource that provides more information regarding planning matters.