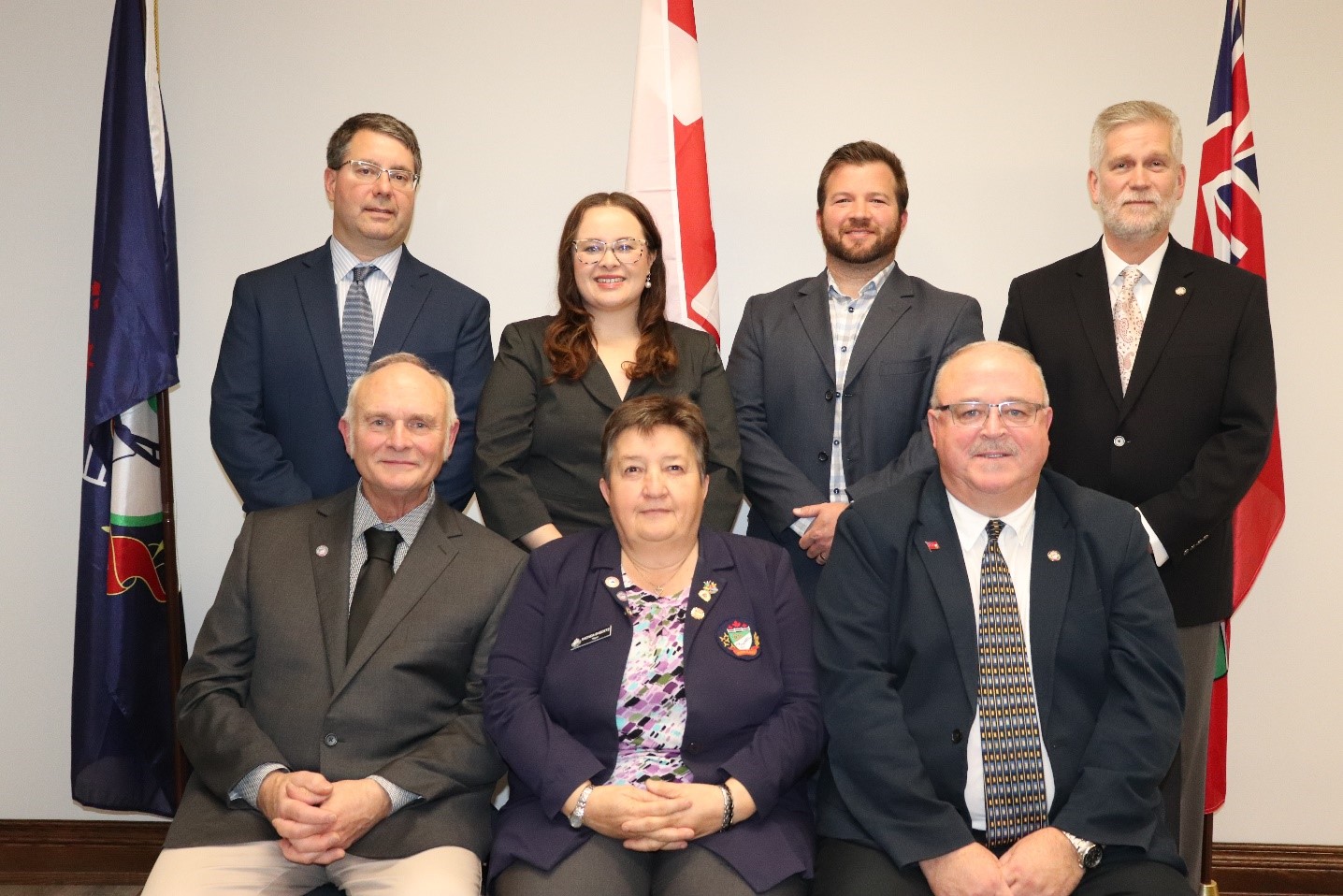 Regular Council meetings are held on the 1st and 3rd Tuesday of every month throughout the year. All Council meetings are open to the public. To be reminded of meetings, you can also subscribe to the Council & Committees Calendar!
Meetings begin at 7:00 p.m. and are held at the Council Chambers, Township of Perth East Municipal Office which is located at 25 Mill Street East, Milverton.
Township of Perth East Council Meetings are being held in-person and electronically through Zoom Video Conferencing. The meetings are live streamed on YouTube and can also be viewed on the Township's YouTube Channel.
| | | |
| --- | --- | --- |
| DATE | TIME | TYPE OF MEETING |
| 2023 Council Meeting Dates | | |
| Tuesday December 5, 2023 | 7:00 p.m. | Council |
| Tuesday December 12, 2023 | 7:00 p.m. | Budget Advisory Committee |
| Tuesday December 19, 2023 | 7:00 p.m. | Council |
| 2024 Council Meeting Dates | | |
| Tuesday January 9, 2024 | 7:00 p.m. | Council |
| Tuesday January 16, 2024 | 7:00 p.m. | Budget Advisory Committee (if needed) |
| Tuesday February 6, 2024 | 7:00 p.m. | Council |
| Wednesday February 21, 2024 | 7:00 p.m. | Council |
| Tuesday March 5, 2024 | 7:00 p.m. | Council |
| Tuesday March 19, 2024 | 7:00 p.m. | Council |
| Tuesday April 2, 2024 | 7:00 p.m. | Council |
| Tuesday April 16, 2024 | 7:00 p.m. | Council |
| Tuesday May 7, 2024 | 7:00 p.m. | Council |
| Wednesday May 22, 2024 | 7:00 p.m. | Council |
| Tuesday June 4, 2024 | 7:00 p.m. | Council |
| Tuesday June 18, 2024 | 7:00 p.m. | Council |
| Tuesday July 9, 2024 | 7:00 p.m. | Council |
| Tuesday July 16, 2024 | 7:00 p.m. | Budget Visioning |
| Wednesday August 7, 2024 | 7:00 p.m. | Council |
| Wednesday September 4, 2024 | 7:00 p.m. | Council |
| Tuesday September 17, 2024 | 7:00 p.m. | Council |
| Tuesday October 1, 2024 | 7:00 p.m. | Council |
| Wednesday October 16, 2024 | 7:00 p.m. | Council |
| Tuesday November 5, 2024 | 7:00 p.m. | Council |
| Tuesday November 12, 2024 | 7:00 p.m. | Budget Advisory Committee |
| Tuesday November 19, 2024 | 7:00 p.m. | Council |
| Tuesday December 3, 2024 | 7:00 p.m. | Council |
| Tuesday December 10, 2024 | 7:00 p.m. | Budget Advisory Committee |
| Tuesday December 17, 2024 | 7:00 p.m. | Council |