Township of Perth East Council (2022-2026)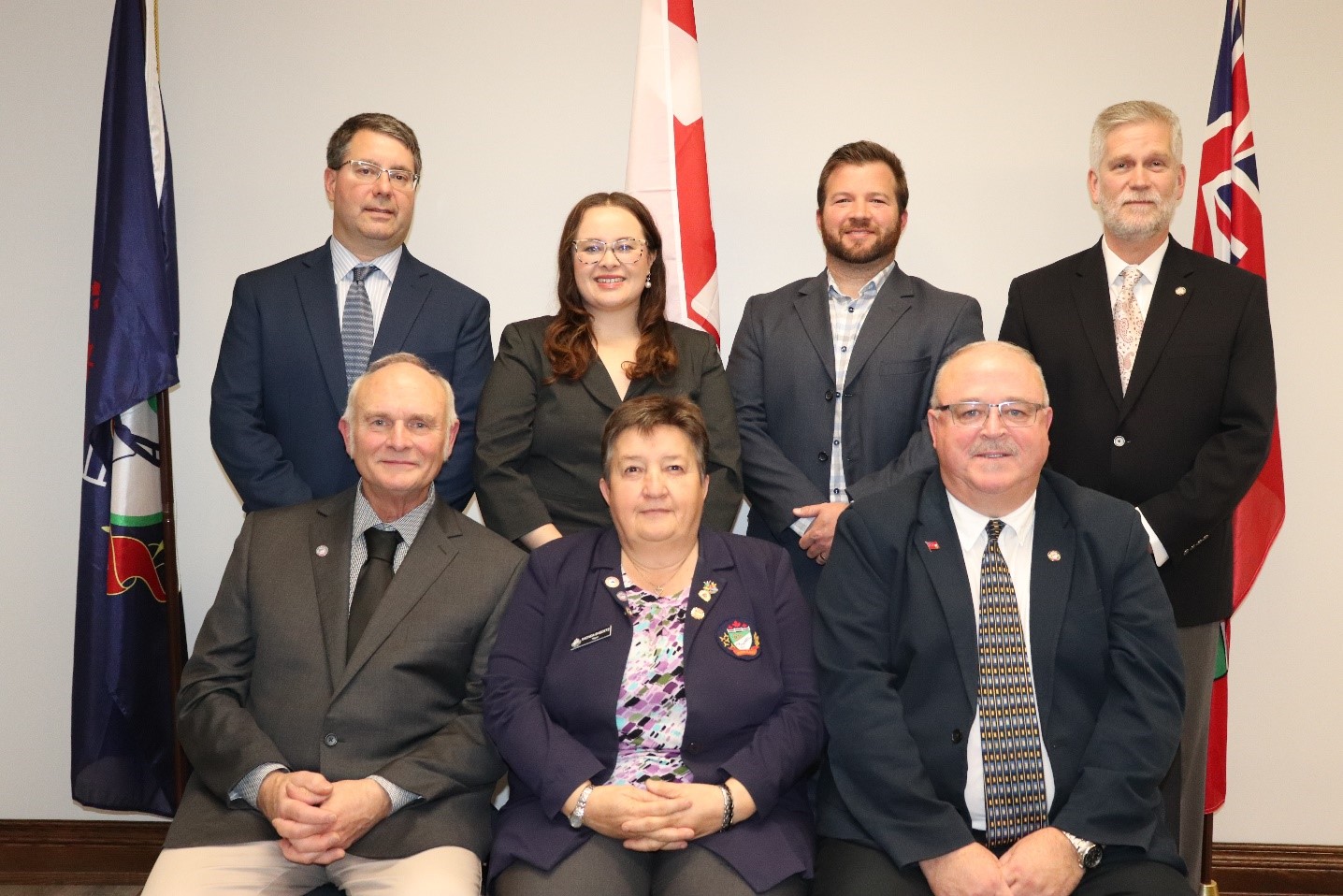 Front Row: Deputy Mayor Hugh McDermid, Mayor Rhonda Ehgoetz, Councillor (Milverton) Jerry Smith
Back Row: Councillor (North Easthope) Bob McMillan, Councillor (Ellice) Amanda Brodhagen, Councillor (Mornington) Jeremy Matheson, Councillor (South Easthope) Andrew MacAlpine
Mayor's Welcome Message
Welcome to Perth East!
It is a pleasure to welcome you to the Perth East Website, on behalf of Council and Staff.
Perth East is a geographically large area with a great urban and rural mix! Perth East has productive farmland, sustainable industry, tourist attractions, recreational facilities, entrepreneurial opportunities and a broad range of businesses.
We are very lucky to have the volunteers, community groups and residents who give back to their community and make Perth East a great place to live. Residents and visitors enjoy the fish frys, parades, baseball, soccer, hockey, restaurants, fresh farm produce and all of the local attractions in the community.
I am accessible to all residents of Perth East, so please do not hesitate to contact me with a question or a concern.
Rhonda Ehgoetz
Mayor, Perth East
Council Contacts
Mayor
Rhonda Ehgoetz
Phone: 519-393-6888
Deputy Mayor
Hugh McDermid
Phone: 519-271-6293
Ellice Ward
Amanda Brodhagen
Phone: 519-780-7475
Milverton Ward
Jerry Smith
Phone: 519-595-8084
Mornington Ward
Jeremy Matheson
Phone: 519-301-3858
North Easthope Ward
Bob McMillan
Phone: 519-616-2838
South Easthope Ward
Andrew B. MacAlpine
Phone: 519-275-1617
Council Remuneration & Expenses Reports
Council Meetings